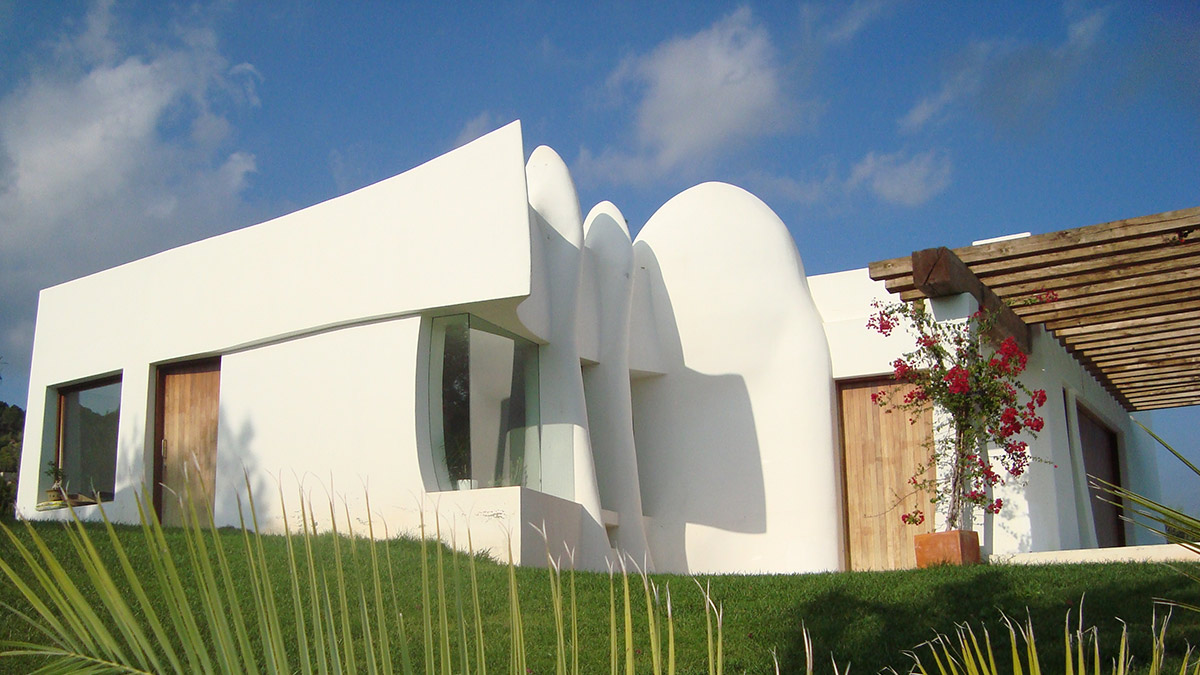 SES CASETES, IBIZA SPAIN
The striking stand-alone suit with swimming pool was designed and built as an addition to a traditional finca estate.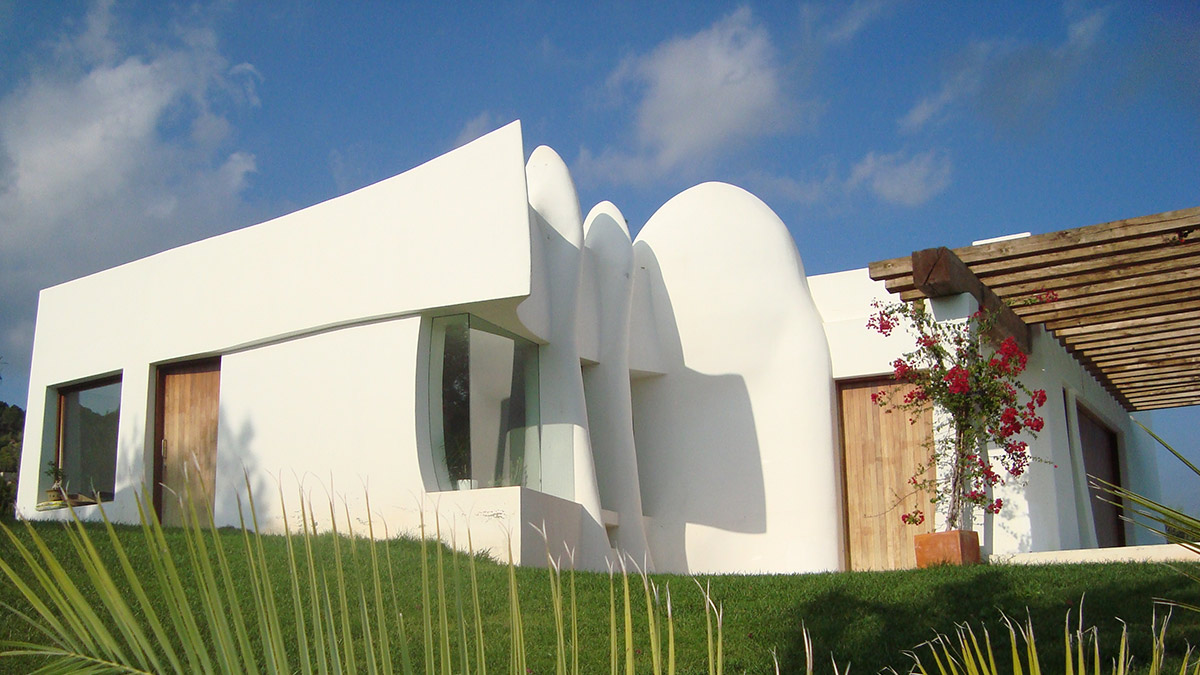 It was the sculptured shapes and minimalist decor, that the client was after and which led to the building of this futuristic and hedonistic abode.
The simple and bold exterior forms pay tribute to the timeless architecture of the old finca beside it.
This extensive building with a private discotheque in the basement, is a luxurious one bedroom studio.
It is the perfect place for a playful soul to enjoy the Ibiza lifestyle.
Completed IBIZALIVING project. Contact us by email or by telephone at + 34 971 332 911 for further info.