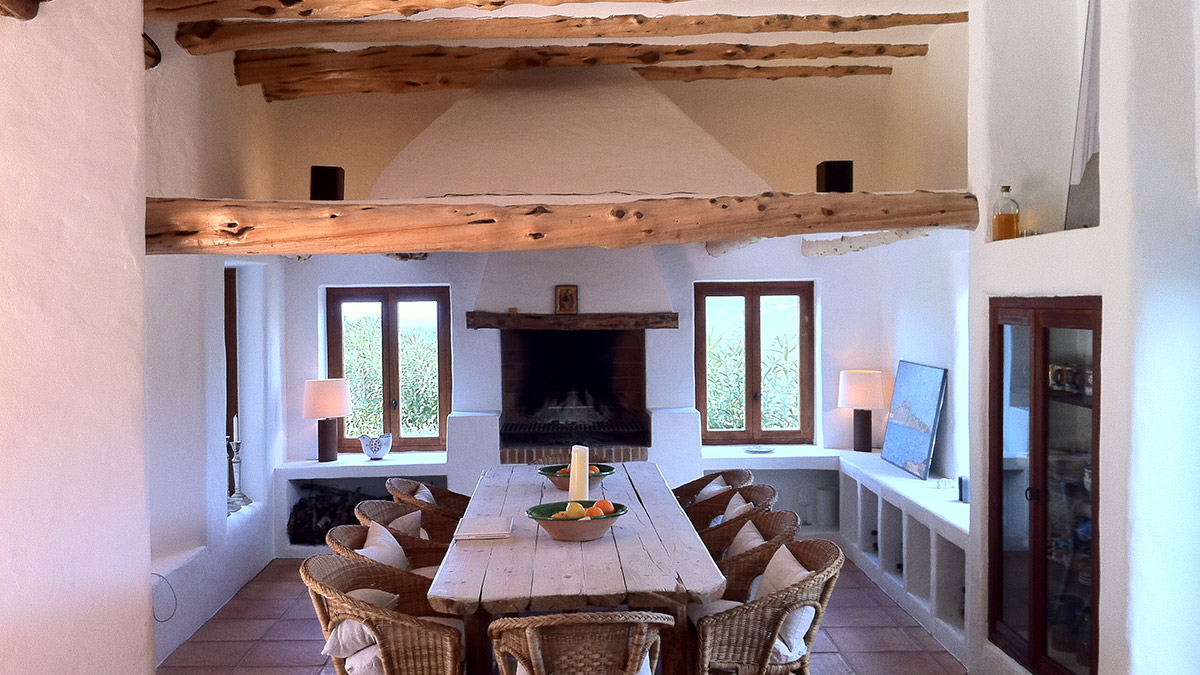 SA ROTA D'EN BALLET, IBIZA SPAIN
A spacious family home for a large family on west coast.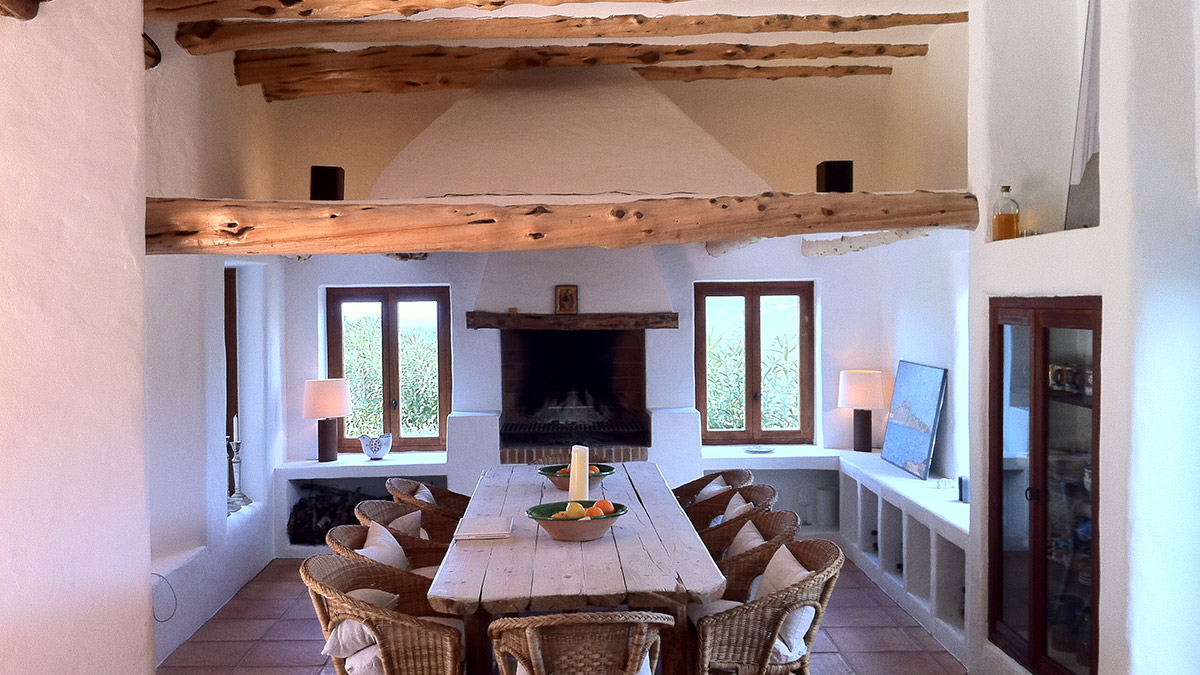 Based on a small ruin this property was tastefully renovated and extended up to its maximum permitted surface.
Built in the traditional style of thick "finca" walls and juniper beam roof and large format terracotta floor tiling, but with all the luxuries of modern living.
This is a timeless building facing the Mediterranean sea while nestling and adapting into the hillside.
Completed IBIZALIVING project. Contact us by email or by telephone at + 34 971 332 911 for further info.