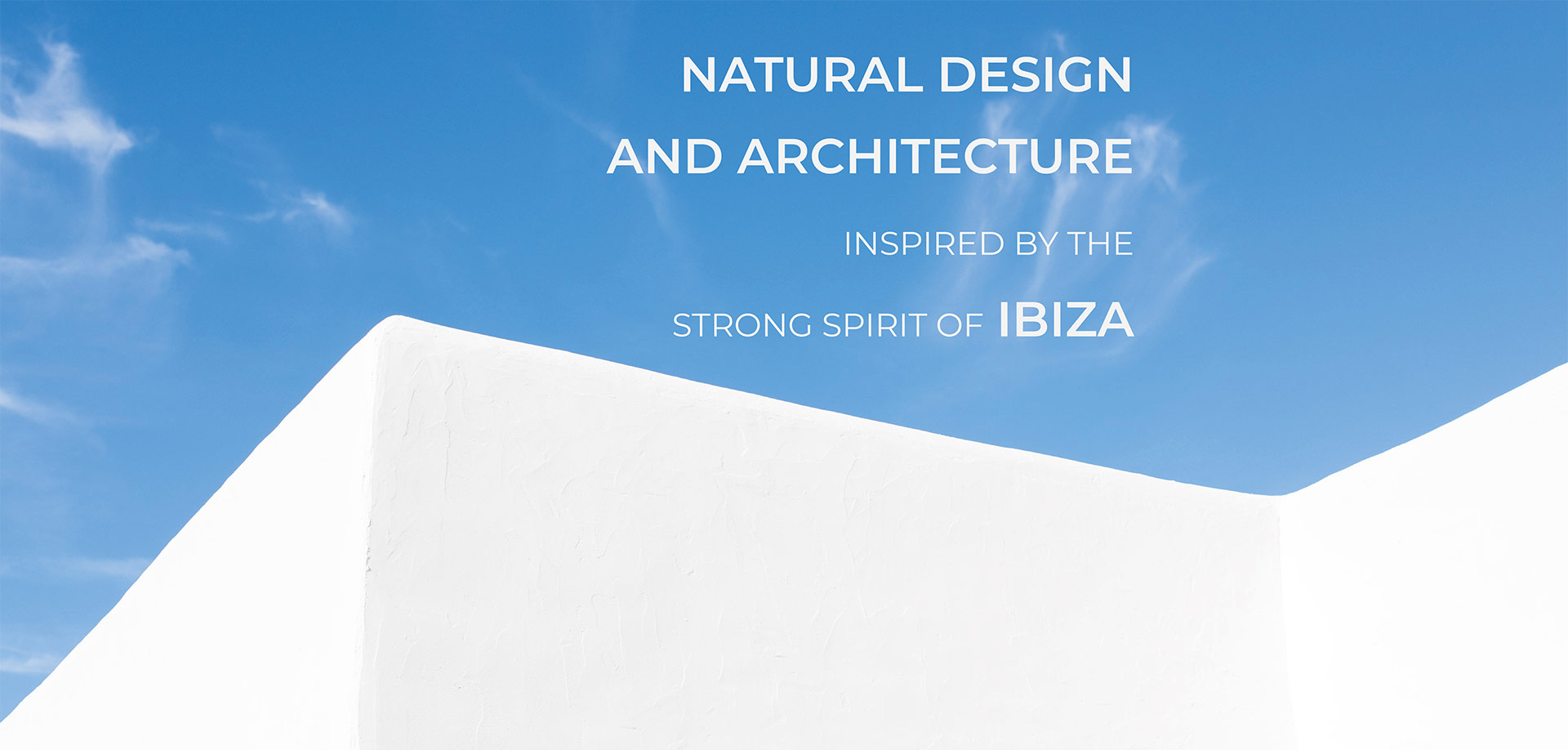 Let our Architects firm design your IBIZA architecture anywhere in the world
IBIZA
ARCHITECTS
Nature is our home
Learn more about our architectural practice in Ibiza, and the connection between their architect's portfolio and their working philosophy: a sustainable and healthy architecture and lifestyle.
Aspiring to share Ibiza´s architecture and design home anywhere in the world.
PRINCIPLES

Sacred Geometry
We design homes using architectural design principles of forms & proportions, orientation & energy, environment & material. All design home projects aim to balance and connect with their natural surroundings.
Aspiring to design and build your Ibiza style home anywhere in the world.
ARCHITECTURE
DESIGN
Architecture Portfolio
Based in Santa Eulalia, IBIZALIVING architects firm was founded 30 years ago and has created a wealth of distinctive architectural designs & homes in Ibiza.
Discover our portfolio of properties; those sustainable and environmentally friendly houses that follow laws and aesthetics governed by the forces of sacred geometry while and, as always, inspired by the strong spirit and character of Ibiza.
We strive to create unique and timeless works.
SUSTAINABLE
GOODS
Enhance healthy lifestyle with sustainable products.
Sustainable Products designed by IBIZALIVING for a better living.
IBIZALIVING Architecture & Design, has created a series of sustainable products for a better way of living.
Applying the wisdom of sacred geometry and true to Ibiza style. Using noble and recycled materials, IBIZALIVING has developed a collection of practical, yet exclusive and sustainable products and building components.
JOURNAL

Awareness is key.
Sharing our principles, interests and latest news about architecture, sustainability and eco-friendly lifestyle.