SA COLINA, IBIZA SPAIN
A residence on the top of a hill for a property developer and a family with 5 children, conceived as part home and part business. It is beautifully simple, with a sculpted décor and large windows that show off the natural views that surround it.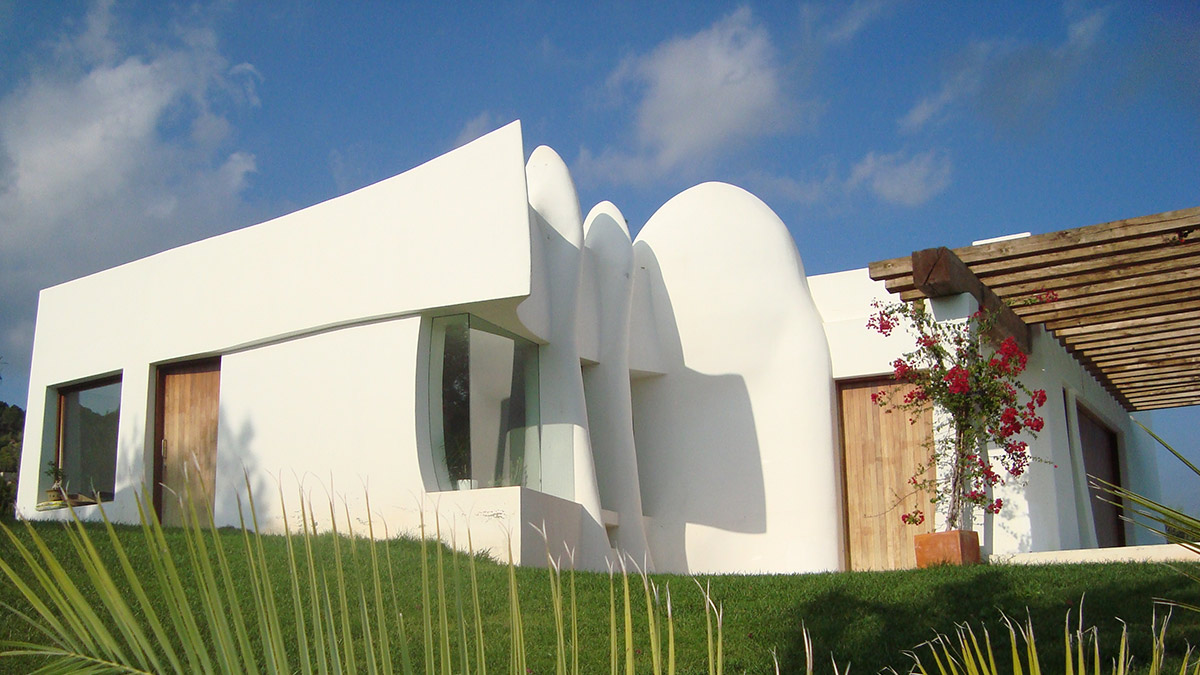 Sa Colina was designed with a refreshing minimalism and a modern and striking style that sets an almost dreamlike tone. We love the geometric lines that cast shadows throughout the day and the open areas that flow into each other and interact with the Zen garden and pool.
The project is playful and combines strong lines and essential shapes with a rich range of shapes and finishes.
Completed IBIZALIVING project. Contact us by email or by telephone at + 34 971 332 911 for further info.