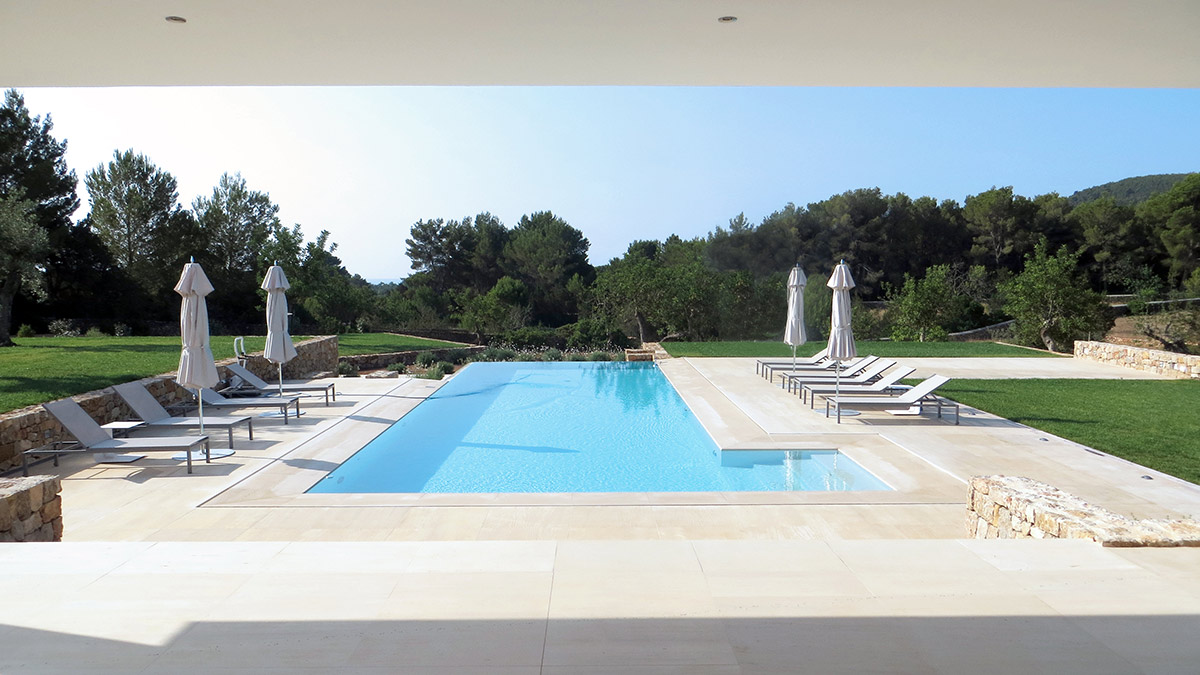 ES CUCONS, IBIZA SPAIN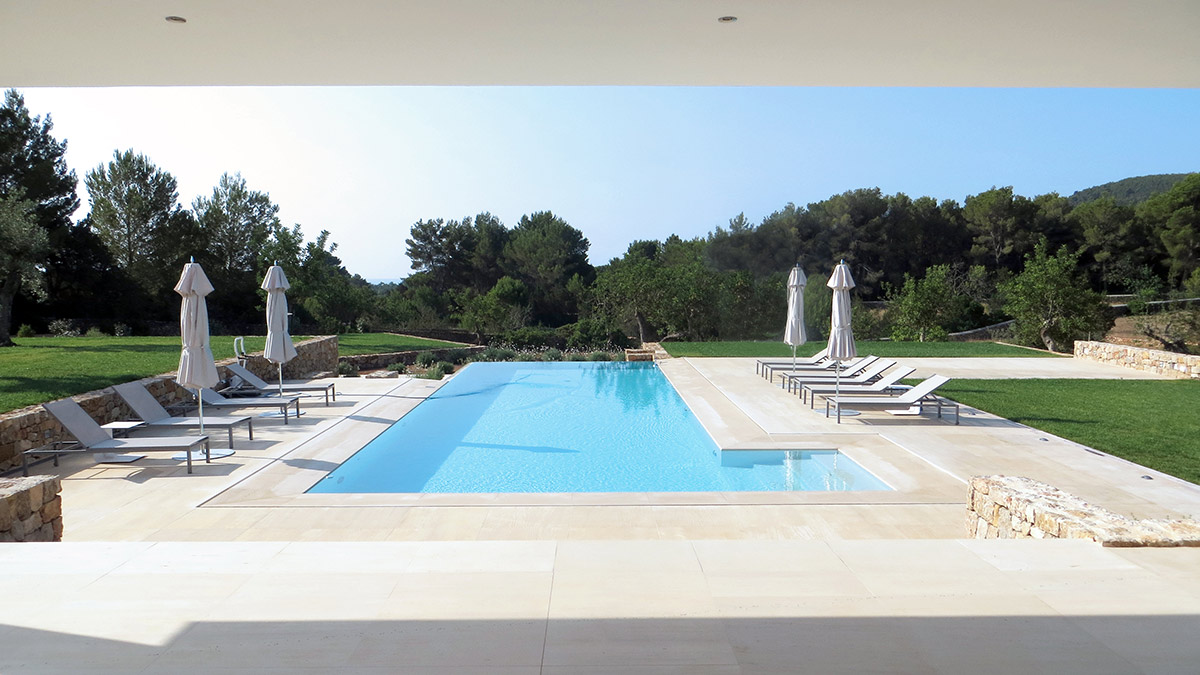 Modern family house located in the East of Ibiza, near Santa Eulalia. The strict minimalist tendencies
and styling makes this designer home into an example of what Le Corbusier would call a "machine for living in".
Set on a gorgeous quiet plot amongst almond trees, the open design draws nature right into the ground floor and main living space, turning this home into a showplace.
A combined and well-appointed contemporary design with classic Mediterranean heritage.
A striking architectural achievement that explores the elemental as well as spatial relationships in modern design with great sensitivity and imagination.
We love the audacious notion that space and design can be adapted to anything you want it to be.
Completed IBIZALIVING project. Contact us by email or by telephone at + 34 971 332 911 for further info.