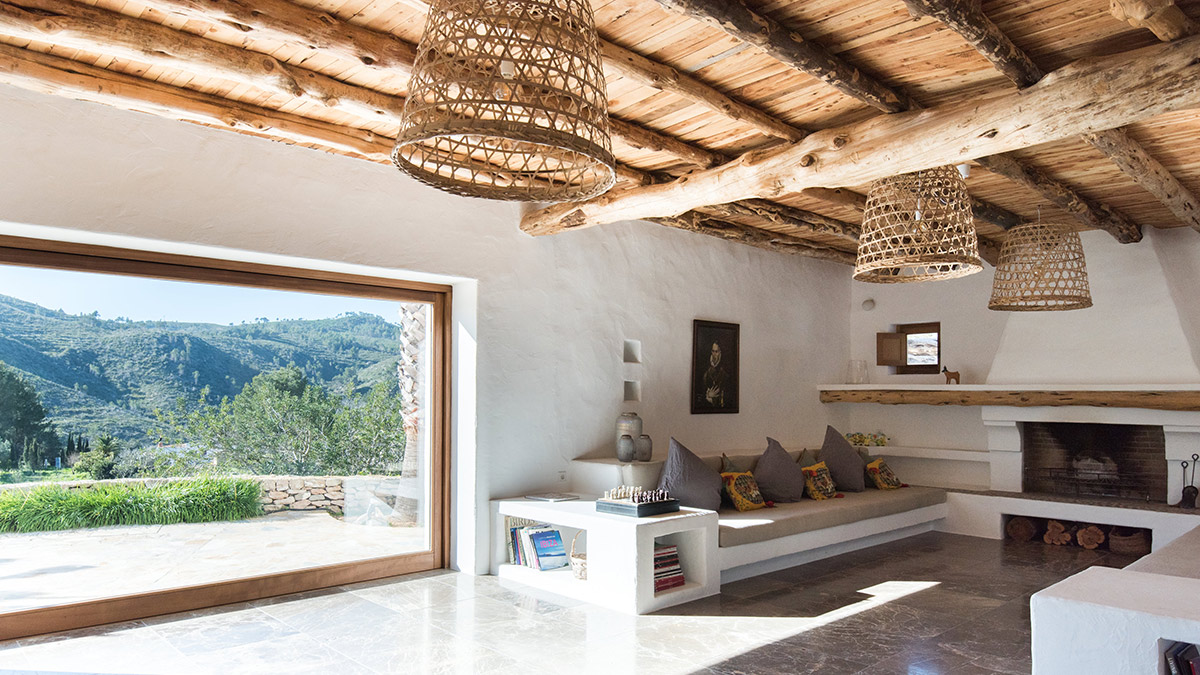 CAN JOAN DES MURTAR, IBIZA SPAIN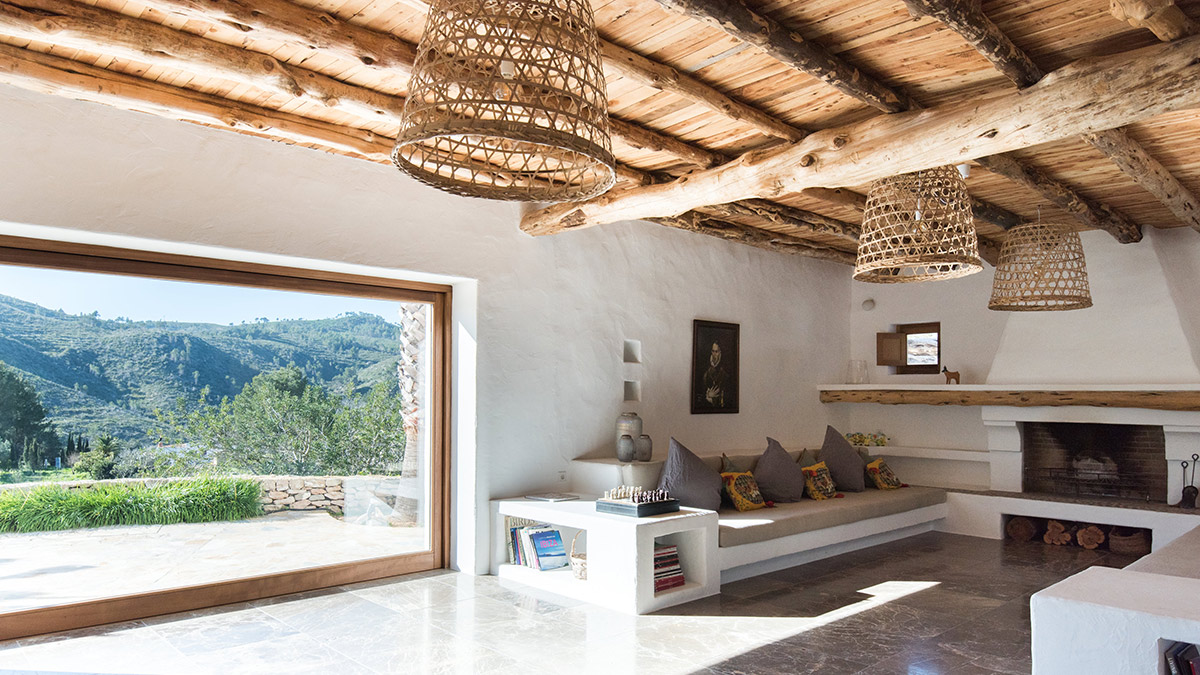 A tastefully renovated extension of an old "finca". This contemporary home embodies the spirit of indigenous and rural architecture, but it is built with modern and sustainable materials and construction methods.
The aged stone floor tiling is cut from Ibicencan limestone called "piedra viva",  which is quarried on the island of Ibiza. Most of the internal carpentry is made from recycled pine.
This family home has been transformed from a simple dwelling into a luxury living space. Using local materials, our architects have created the feel of a modern architectural design and sustainable dream home.
Increasingly, parametric design concepts are being applied. Rainwater is collected for use in the house, and all the excess water is recycled.
Completed IBIZALIVING project. Contact us by email or by telephone at + 34 971 332 911 for further info.