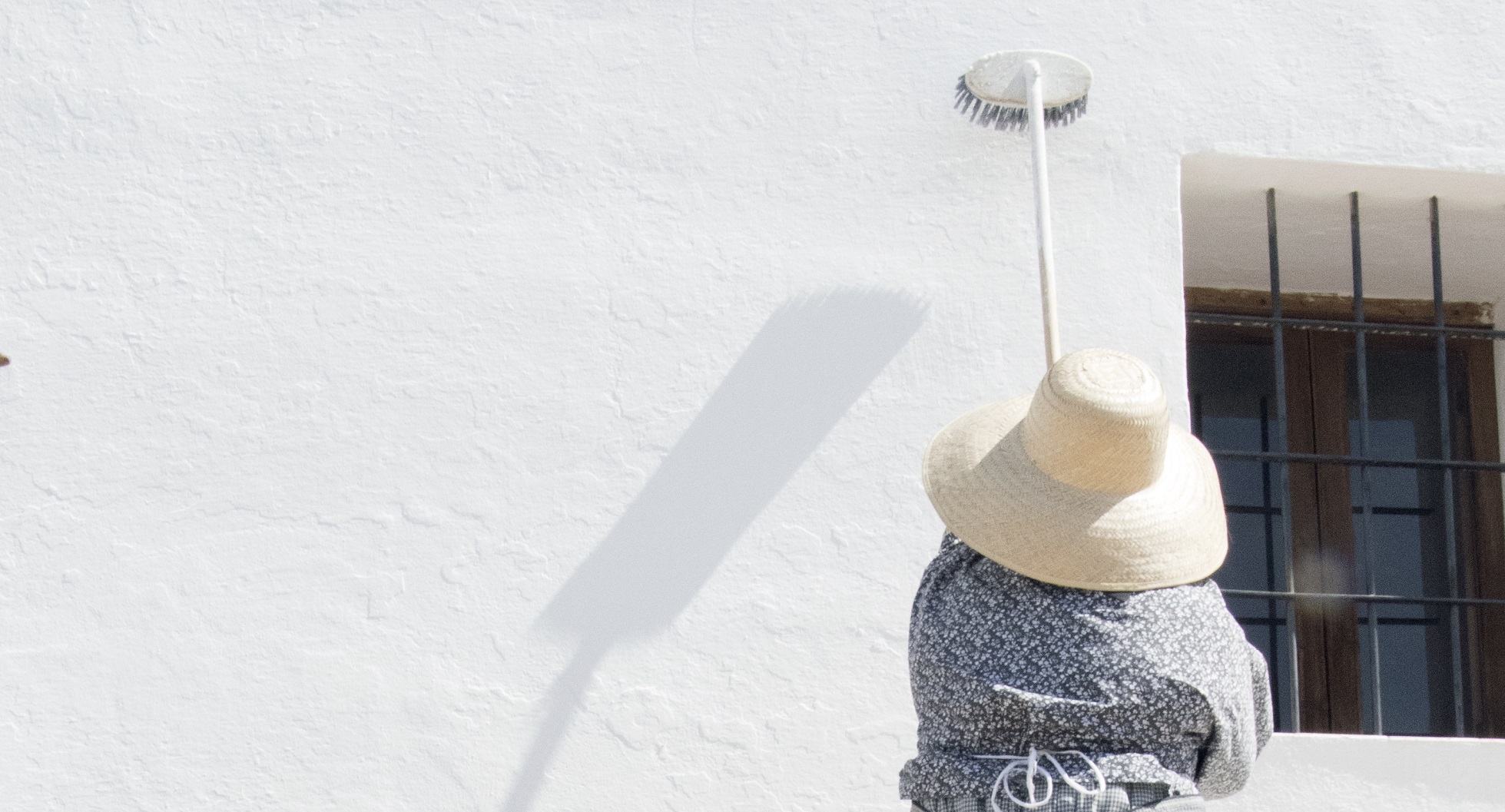 8 Reasons why you should use lime paints on the walls
We are increasingly aware that we must protect the environment and make the most of all the natural resources and benefits that nature can bring us.
Lime paints were already used by our ancestors as a natural way of waterproofing and decorating homes.
Lime based paints such as FINCA WHITE are made up of products found in nature such as: vegetable glue, talc, calcium carbonate, calcium hydroxide, …
Why paint with lime paints?
Today there are many reasons to continue using lime paints like FINCA WHITE, we will list some of those reasons below:
They are 100% ecological paints: as they are made up of lime and vegetable glues, it is a totally ecological product that does not require the addition of solvents or chemical products in order to use them.
It is a breathable paint: so your walls will be able to breathe normally avoiding humidity problems due to condensation inside the house.
No solvents are used for its use: lime based paints only use water for its dissolution for this reason are non-toxic paints and much safer for people.
Resistant to the environment: They are very resistant to weathering such as rain, hail, UV rays, air pollution, …
It is a waterproofing paint: the lime penetrates deeply into the porosity of the materials and prevents water leaks through your walls and moisture from reaching the interior of the home.
Fungicidal and biocidal properties: lime is a powerful fungicide due to its composition that does not allow mould spores, lichens, bacteria, etc. to settle. For this reason it is a paint widely used in hospitals, schools, hotels, … because germs do not proliferate on its surface.
They are antiallergenic: Lime paints are completely natural products and prevent bacteria from adhering to their surface. This drastically reduces the problems of allergies in the home due to mites, mould, …
False myths about lime paint
When we talk about lime paints, the first thing that comes to mind is that when we touch them we will stain, that with the passage of time and sunlight the paint will yellow, that since it is dust you must paint often because it wears out, …
Today all these ideas are false myths that continue to be instilled in parts of our society.
Technological advances and continuous R&D research have solved the problems that in ancient times did occur. With the combination of vegetable glues, limes, talc, calcium carbonate, calcium hydroxide, … this no longer happens.
In short, lime paint can be said to be the common solution to multiple problems in your home.
FINCA WHITE is indicated as a complement in treatments of humidity by capillarity, filtrations, …. waterproofing your home.
You will also reduce the allergy problems that your family suffers, eliminating the mites from the environment with their biocide function.
Its fungicidal properties will help you forget once and for all about the mould and moss stains that can appear both outside your home and inside.
HEALTHY AND NATURAL, FINCA WHITE paint is the best solution for you and the environment.
To buy Finca White Eco Lime Paint, click here.