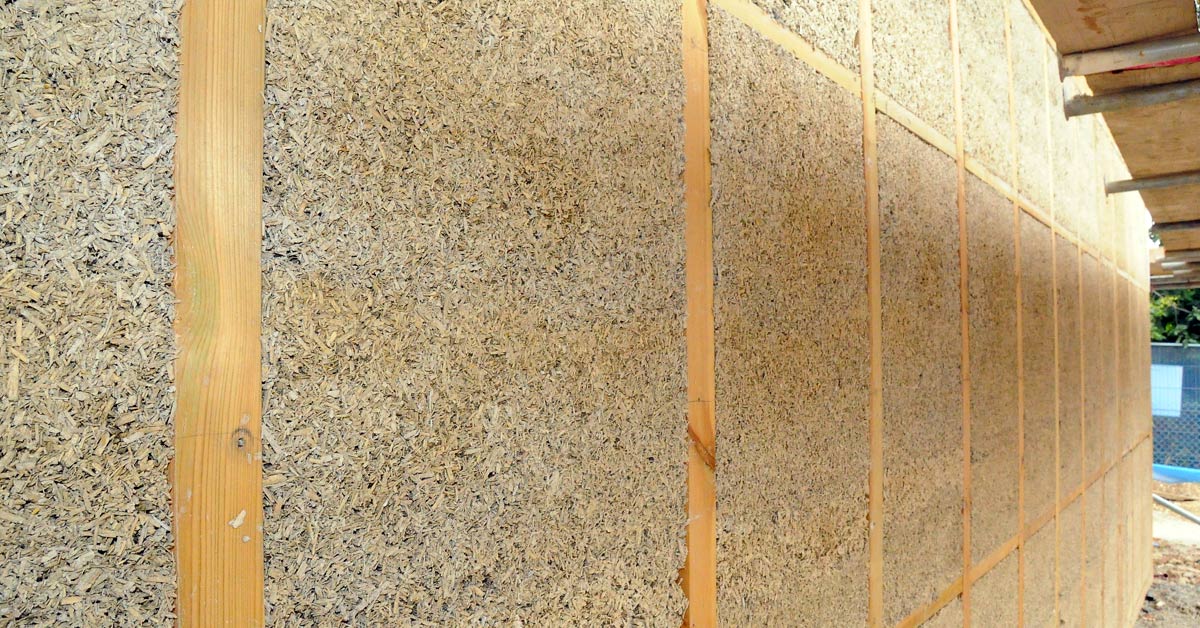 Hempcrete, sustainable, lightweight and insulating construction material
WE LOVE HEMPCRETE!
Hempcrete can be described as a bio-composite material, combining hemp hurds – or shives – with lime, and can be used for construction and insulation. The lightweight and insulating material makes it an ideal component in buildings – either as a second wall on the inside, or from the outside – and unlike its concrete counterpart, does not need expansion joints to maintain its structure.
It's popularity in France has soared since the late 1990's and is now being introduced further afield for developments in climates such as Ibiza.
So what are the benefits of using hempcrete blocks in building developments?
Sustainability
Hempcrete blocks are made from entirely natural materials, meaning they are 100% sustainable and extremely energy efficient. Sourced locally, the blocks are the perfect component to building your dream home and can naturally help to reduce your carbon footprint; like other plant products, hemp absorbs CO2 from the atmosphere as it grows, retaining the carbon and releasing the oxygen in turn saving tons of emissions to the air environment surrounding it.
Thermal Regulation
On an island such as Ibiza, where the summers are long and hot, hempcrete blocks can help to naturally regulate the temperature of buildings as they diffuse accumulated heat and assist in avoiding overheating.
Likewise, during the colder months, hempcrete blocks help to keep the heat inside and reduce the energy consumption per household.
Humidity Regulation
Hempcrete blocks are highly permeable to water vapor, helping to maintain a stable humidity level of around 50-55%. This helps to achieve a healthy indoor climate for inhabitants, and is particularly useful in buildings close to the sea that are more likely to high level of moisture in the air, or older building developments more likely to suffer from damp.
Likewise, for projects where levels of humidity are optimum – such as museums or swimming pools – the blocks are particularly useful in conserving and protecting the surrounding environment.
Sound Protection
The use of hempcrete blocks in walls or partitions helps to protect occupants from sound waves, therefore blocking out noise pollution. External noise is significantly reduced with the use of this healthy, natural insulation making it particularly attractive for use in the community buildings and apartment blocks, or for houses built close to noisy populated areas.
Fire Protection
The combination of hemp and lime in hempcrete blocks creates a natural fire repellant (class A1 for the coated block), meaning the material responds well and offers up to two hours resistance – depending of the finish and width – and meets all current European fire regulatory standards.
IBIZALIVING Architects is building its exclusive property 'Vistas al Rio' with hempcrete blocks, and says the following: "The long-term protection of the environment and climate, not least as a habitat for humans, is one of the most urgent goals of modern sustainable architecture.
The construction of energy-saving and energy-efficient buildings and the further development of appropriate concepts in architecture is a matter of heart for us.'
For further information on IBIZALIVING Natural Architecture, click here.