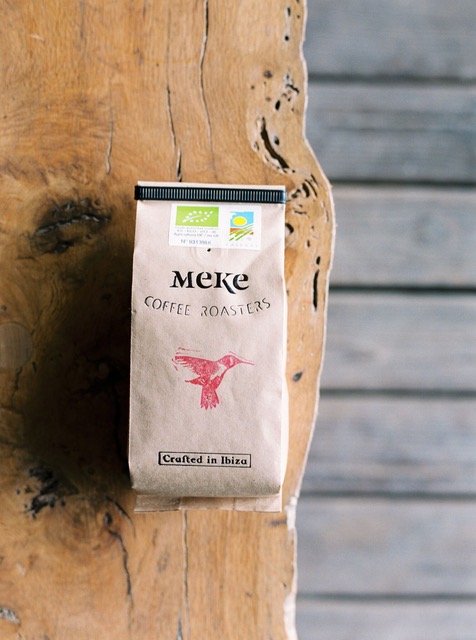 INTRODUCING MEKE COFFEE AT IBIZALIVING SHOP
Sharing similar vision by choosing a natural and better way of doing things, IBIZALIVING is happy to welcome MeKe coffee roasters at our shop in Santa Eulalia del Rio.   Enjoy a cup of coffee and delicious treats while shopping at IBIZALIVING Natural Design shop.  We Love to see you soon.
It´s a hand on family run business where each team member is involved, and oversees the sourcing process from beginning to the end cup. Part of the association of speciality coffee makers this is like an artisan coffee stamp, working with sustainable and ecological farmers.  Artisan because they produce in micro lots (small roasting batches) that can be tweaked to suit the flavour needs of the consumers, as they sell to restaurants and cafes that might have different client tastes things like location and altitude can affect this.   MeKe do tastings ´cupping's´ to achieve different flavour profiles for their batches.
MeKe say
"We work closely with farms around the world that focus on sustainability and we make sure they are achieving a good price for the quality of their produce. Selection process is very important, as we have to reserve our quantities of 'specialty grade' Arabica beans to ensure we are getting fresh crops. We roast in small batches here on the island so we can tweak flavour profiles to celebrate unique characteristics of specific beans and deliver the coffee freshly roasted ! We have weekly tastings ´cupping's´ to monitor quality and ensure our beans are tasting great throughout seasonal change. We work with our clients to raise the quality of the beverages they are serving by offering Barista training and workshops on site and in our roastery.  Technical support and maintenance of espresso machines is also critical to serving good coffee, which we do alongside a full range of accessories and equipment. "
Available products – Fresh roasted coffee bean selection, ground coffee, coffee-making accessories, Japanese teas.